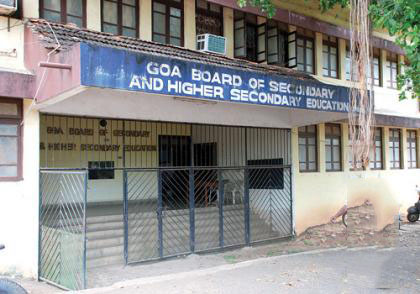 Appalled at the poor Class X results in the state, the Goa Board of Secondary and Higher Secondary students said it will conduct a massive survey to find out the causes of poor performance.
In the results announced today, the figures reveal that the state's score slipped to 73.38 per cent – lower than state's overall pass percentage achieved at 86.05 per cent last year. Goa's dropped pass percentage nationally has also upset the Board, which conducts Class X and XII annual exams. "Goa's average 30 per cent pass rate was increased to 33 per cent – on par with the CBSE level is possibly one reason for the unsatisfactory performance. The level was raised so that students could match with students in their counterparts. We will call for details from all high schools to know the exact cause," Board's Acting Chairperson Farell Furtado told reporters.
The SSC exams were conducted from March 30 to April 11 at 24 centres, of which, Navelim centre stood out with 86 per cent – highest in the state and the lowest being at Tisk – Dharbandora centre which recorded a pass percentage of 45.13. Of 14200 students appearing for the examination, the boys outshone girls breaking away from the trend line wherein the latter outperformed the boys until last couple of years. Boys recorded a pass percentage of 70.26 as against 68.57 by the girls.
Courtesy: indiablooms